The meaning of the words 'Data' and 'Choice' to Four Leaf Gaming
Press Release
As we rapidly approach our 1st birthday in September 2022, and having had resoundingly positive feedback on our second game "Wild Buccaneers Megaways" also due to go live in September, and in particular our new Game & Fortune™ mechanic - Fortune Maker. It was an opportune time to pause and reflect on what has been a fun, thrilling and at times extremely stressful year one.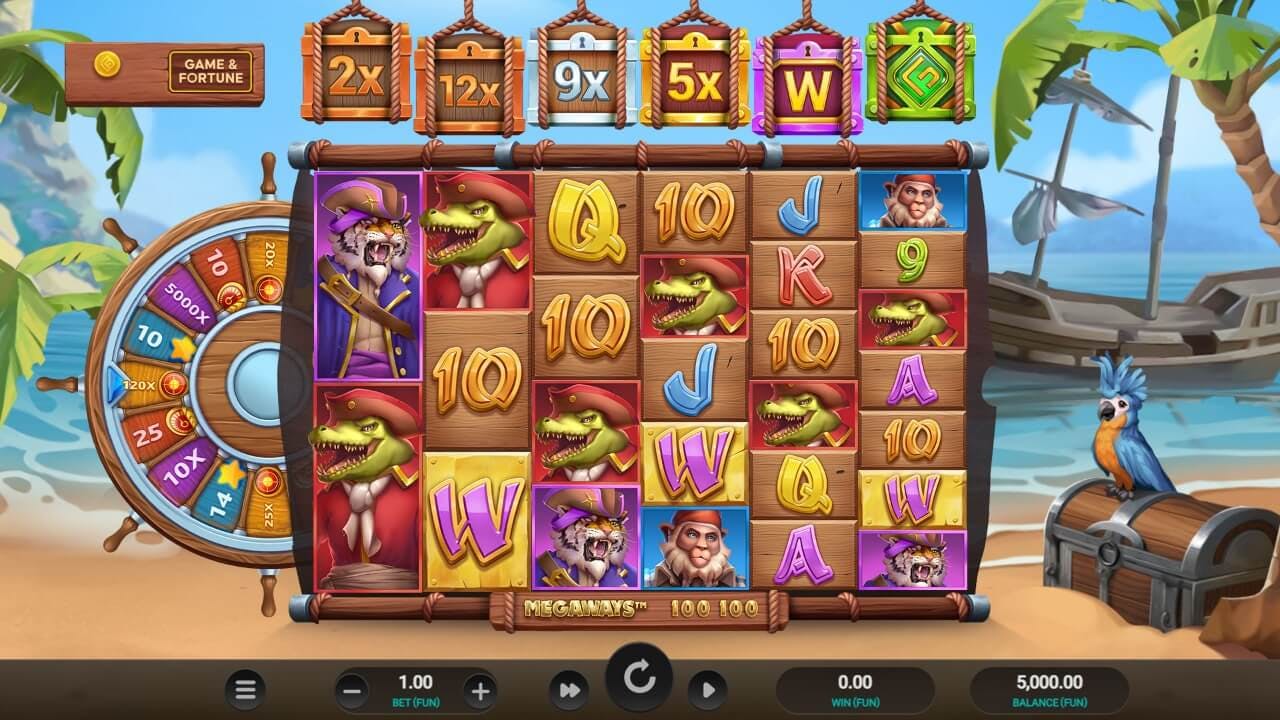 At the beginning of this journey, we were not yet out of the COVID pandemic, having lived with at times heavy restrictions for roughly 18 months, so to make the jump from the safety of senior roles in one of the biggest B2B suppliers in the industry was met with a loud and unwavering blanket of "Wow – you guys are brave" & "The industry is saturated with content already and failure is the most likely outcome you know!" and many variants of this sentiment.
As we entered into early 2022 we watched in disbelief and horror as the world shifted again and we would have confidently challenged any of the best strategists if they said in September 2021 the world and in particular eastern Europe would have todays landscape and therefore predicted some of the headwinds we face as a collective today.  So without question, we did not forecast some of these in our year one plan.
Yet, here we are on the verge of our first birthday and energised more than ever to deliver our game changing roadmap! It always helps when some of the biggest operators around the world are as excited as us to showcase our games to their players – some even commenting on creating dedicated lobby spaces further down the line!  In fact, we are on target to meet our year one goals, releasing three more games by January 2023.
Yes, we have had to pivot numerous times, implement mitigation strategies and at times feel we were not progressing but isn't that part of the fun of a start-up? – the agility to do so and execute it swiftly. This has resulted in us having to focus inwardly, ensuring the core propositions are rock solid and perhaps not market ourselves externally as much as we would like, but fear not, we are coming and this short piece is simply to give a little insight to our approach and share the latest on our brand new Game & Fortune™ feature.

Our vision is twofold;
Put the player first
Disrupt the status quo.

Remember Bold as we are more likely to fail afterall…
So what does this vision mean and how do we are Four Leaf Gaming live this – in short every conversation has to revert back to "Data & Choice"
PUT THE PLAYER FIRST
When those individuals saying we were brave and the reasons behind their comments – we would agree, there are arguably too many game providers for everyone to be successful. This is where we took our love for data to really understand the existing player journey, spending hours forensically dissecting the funnels and then creating and translating our concepts to make improvements and innovate the process to enhance what a player would experience but at the same time keeping the core DNA of a slot game. This is where the Game & Fortune™ family was born, we always wanted the players to have a choice, for example with Bonus Booster – the "existing or established" player journey was to trigger a bonus round and then you enter with a set number of spins. We wanted to change this, giving the player the same experience of collecting their bonus round or the ability to gamble for more – appealing to all player types and ultimately not making the decision on the players behalf. Rather empowering the players to make their own decisions.  
"We are one of hundreds of content providers and will likely fail"
Whilst its way too early to say we have avoided this fate. It did reinforce the need to stand out for the right reasons. When your offering is solid you can be bold with marketing, PR, partnerships etc. Without the former, marketing and noise will only last for so long.
Then you have the players, in previous roles we were fortunate enough to review the data for productions that cost in excessive of €250,000 to develop only to see player drop off being almost 30% before finishing the first 3 spins. This hammered home the need to ensure our games resonate with the players from the gun.
At Four Leaf Gaming, we truly believe in putting the player first on experiences within our content and throughout our portfolio and as such have created a currency that will unlock achievable rewards across all our games (I mentioned the dedicated lobby positioning didn't i). This loyalty scheme is not like existing ones in the industry, where wagering requirements are so far out its possible but an extremely long time to release any rewards. On Wild Buccaneers for example, one of the many advantages to activating Nitro Spins™ is players can cut the time in half to collect enough coins for a free spin on the Super Spinner wheel or to buy the bonus. We again want to cater for all player types, so these rewards can be purchase for cash, coins or a hybrid of the two.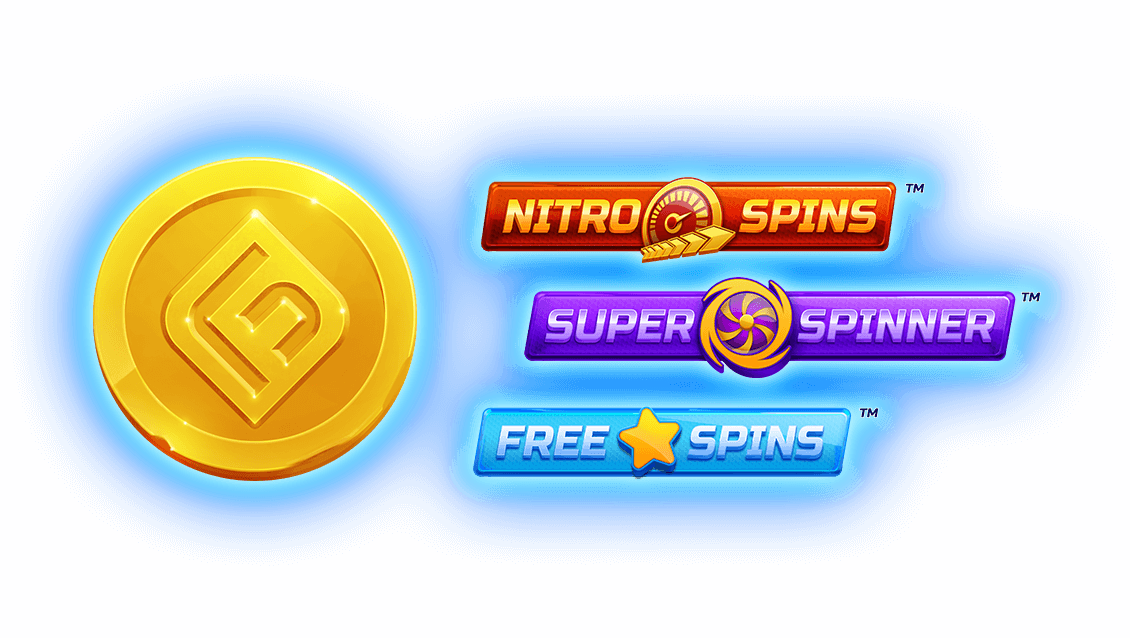 DISRUPT THE STATUS QUO
This is where excitement is at fever pitch for both us and our operators – we have a new member to announce to the Game & Fortune™ family and its BIG.
Yes, it will disrupt the status quo. We have created a first where on completion of a bonus round, players will have the ability to enjoy a further thrill. Players will again be empowered and given a choice to win up to a mind blowing €1,000,000! Yes, you read that correctly: ONE MILLION!
Using data and understanding how players can behave on both negative and positive bonus games we wanted to offer choice for both outcomes. In Clover Fortunes we offered players the chance with Bonus Replay™ to replay a bonus round should they win under the expected value and now with Wild Buccaneers we have changed the game with offering players the chance to gamble some or all of their winnings into the Fortune Maker™ game. At every stage the player has the choice to risk as much or as little as they like. We will have this ground breaking mechanic available in all future games and the implementation will be different so give players an enriched offering.
Check out a preview of Fortune Maker™ below!
If you would like to know more about what we are building, interested in joining the team or just a fan and want to engage please reach out at [email protected].